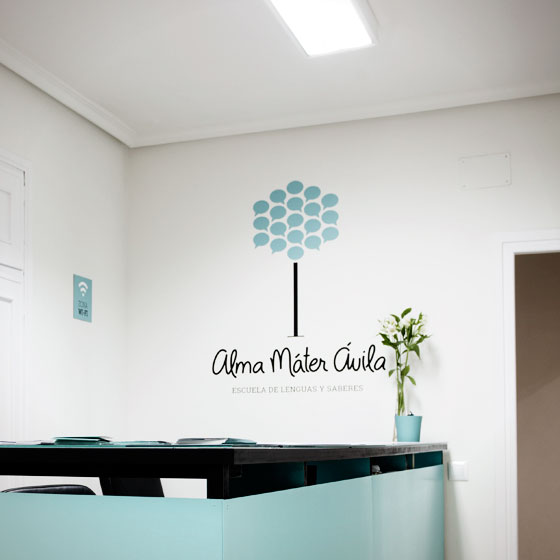 Innovation, accessibility, an integral care for languages and quality teaching are the hallmarks of Alma Mater Ávila.
To learn a language is to approach its structure in a clear and direct way, consolidating its concepts and practicing the oral aspect day by day so that we really start communicating from the very beginning of the course.
Situated in the centre of the cit, Plaza de Claudio Sánchez Albornoz, Alma Mater Ávila aims to be a reference in language teaching and to offer a place of learning equipped with the most the most advanced techniques and highly qualified teachers.
English is taught in our school with the Cambridge method as central reference. We are an official preparation centre for the Cambridge examinations and the results speak for themselves. We offer the students classes at all levels and adapted to their needs and previous knowledge with qualified bilingual teachers and special conversation sessions.
We have also included the Chinese language in our program. Chinese is certain to become a distinguishing factor in our children's education. We offer groups for children from the age of five to initiate contact with this language that is, no doubt, difficult, but at the same time crucial for countless future opportunities.
Classes of French, Russian, Public speaking and Sign Language are also available at Alma Mater Ávila.
Alma Mater Ávila is a meeting point for languages and culture. We frequently organize events related not only to language study, but also to Literature and Art in general.